A Workplace Where Everyone is Welcome
Our Vision is to create a diverse, worldly organization that attracts and fosters great people whose perspectives are heard and valued.
We are continuously building upon our diverse strengths to further cultivate a strong, inclusive work environment. It is our goal to embrace diversity and inclusion while enhancing the cultural competence of the global workforce — and we do so through the development of various company initiatives:
We strive to create an inclusive and diverse global organization that attracts, fosters, and develops great people whose perspectives are heard, valued, and supported
We embrace our team members, suppliers, and customers; their unique backgrounds, experiences, thoughts, views, and talents shape the ever-changing world
By embracing inclusion and diversity, we create an environment that inspires the best from everyone and maximizes the value of our most important asset – Dana people.
Business Resource Groups
At Dana, our Business Resource Groups exist to enhance Dana's ability to attract, retain, and develop employees of varied backgrounds. These BRGs are executive leadership-supported, employee-led initiatives with the mission to inspire growth and innovation and foster diversity for all employees.
We are continually expanding our Business Resource Groups. They currently include:
African American Resource Group (AARG)

Supports the development of a strong pipeline of African-American talent.

Dana Women's Network (DAWN)

Promotes professional networking and career development for women.

LGBT+A

Builds a diverse leadership pipeline while creating an inclusive and safe work environment.

Live Green

Focuses on enhancing and advancing Dana's commitment to the environment.

New to Dana (NTD)

Presents an opportunity to become an active member in solving challenges that can arise from being acclimated into the Dana culture.

Dana Alumni

Connects retirees and former long-time employees from Dana to network, stay informed, and share ideas with each other.

Military and Veterans

Promotes, honors, and celebrates those that currently serve or have served in the military.
Statement of Equal Opportunity Employment
At Dana, we value the diverse backgrounds of our people and work to create an open atmosphere of trust, honesty, and respect.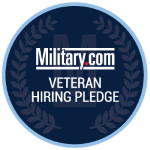 We are committed to providing equal opportunities for all Dana people and all applicants for employment based on individual qualifications and without regard to race, color, religion, gender identity, age, national origin, citizenship, mental or physical disabilities, sexual orientation, veteran status, or any other similarly protected status. This principle applies to all aspects of employment, including recruitment, hiring, placement, transfer, promotion, layoff, recall, termination, and other terms and conditions of employment.
It is our policy to comply with all applicable laws governing employment practices and not to discriminate on the basis of any unlawful criteria.