TOLEDO, OH – Toledo Classic, Inc., parent organization of northwest Ohio's annual LPGA golf tournament, announced today that Dana Incorporated (NYSE: DAN) will become the event's new title sponsor and Marathon Petroleum (NYSE: MPC) will become the presenting sponsor in 2022.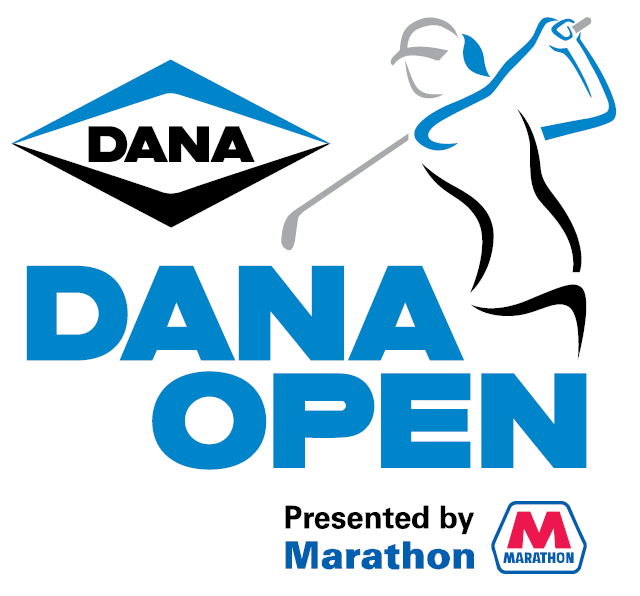 The Dana Open presented by Marathon will be contested August 29 through September 4 at Highland Meadows Golf Club in Sylvania, Ohio, for a purse of $1.75 million. The tournament will receive over 11 hours of live television coverage on The Golf Channel in the U.S. and around the globe.
"This is one of the longest running and most popular tournaments on the LPGA Tour, and we are extremely proud to have the Dana name as a title sponsor of one of the LPGA's premier championships. This event aligns with our focus on diversity and inclusion and gives us the opportunity to support women who are role models and inspire others through their commitment to excellence," said Jim Kamsickas, Dana chairman and CEO. "While the tournament features the world's greatest female golfers, the real stars each year are the charities supported by this iconic tournament."
The tournament has a mission of raising funds for local children's charities. During the tournament's 37-year history, close to $13 million dollars has been raised for more than 200 children's charities in northwest Ohio and southeast Michigan.
"We're extremely grateful to Dana Incorporated for this major commitment," stated tournament director Judd Silverman. "Dana has been a loyal sponsor of the tournament since its beginning in 1984, and we couldn't be happier to have this historic northwest Ohio company as our new title sponsor. At the same time, we're also grateful to Marathon Petroleum for their generous support over the past nine years as title sponsor and decision to continue supporting the tournament as the presenting sponsor."
"Being the title sponsor of the Marathon Classic has been a cornerstone of Marathon's marketing over the last 9 years", said Marathon Brand Marketing Manager John Rice. "We are excited to be the presenting sponsor in 2022, which completes a full decade of support for this premier women's athletic competition that supports many deserving children's charities in the region."
New LPGA Commissioner Mollie Marcoux Samaan stated, "The LPGA is thrilled to welcome Dana Incorporated to the family of Title Sponsors on the 2022 LPGA schedule. In its 38th year, the Dana Open will be presented by Marathon Petroleum, a long-standing significant supporter of the tournament as well as the global partner of the 2021 Solheim Cup. Returning to Toledo, Ohio each year is part of the fabric of the tour schedule and we know the rich history and tradition will continue with Dana Incorporated leading the way."
About Dana Incorporated
Dana is a leader in the design and manufacture of highly efficient propulsion and energymanagement solutions that power vehicles and machines in all mobility markets across the globe. The company is shaping sustainable progress through its conventional and cleanenergy solutions that support nearly every vehicle manufacturer with drive and motion systems; electrodynamic technologies, including software and controls; and thermal, sealing, and digital solutions.
Based in Maumee, Ohio, USA, the company reported sales of $7.1 billion in 2020 with 38,000 associates in 33 countries across six continents. Founded in 1904, Dana was named one of "America's Most Responsible Companies 2021" by Newsweek for its emphasis on sustainability and social responsibility. The company is driven by a high-performance culture that focuses on valuing others, inspiring innovation, growing responsibly, and winning together, earning it global recognition as a top employer, including "World's Best Employer" from Forbes magazine.