Innovation and Technology
Wonders at Wuxi
The Dana Wuxi Technology Center showcases Dana's investment in China and a diverse cultural team powering the next generation of drive technologies.
From humble beginnings, the Dana Wuxi Technology Center commenced operations in March 2013. Originally created to drive manufacture of agricultural axles, activities gradually expanded to support transmissions for off-highway machines and product ownership for heavy axles.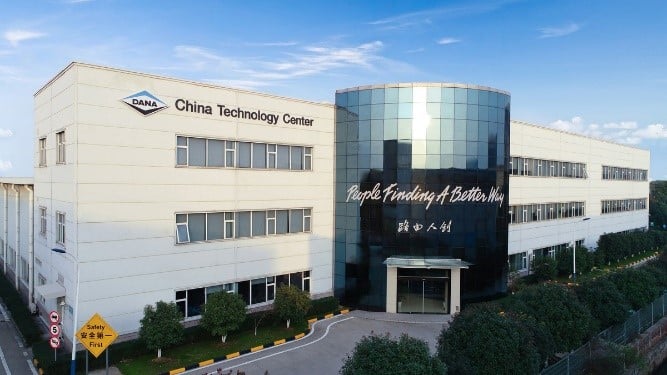 The Dana Wuxi Technology Center is one of four Technology Centers in China. In total, Dana has 24 facilities and approximately 5,700 employees in China at its wholly owned and joint-venture operations.
With a DNA centered around a commitment to innovation and bringing the best minds together, the Dana Wuxi Technology Center now comprises 65 professionals working across mechanical engineering, mechatronics, software development, cybersecurity, systems engineering, and electromagnetics.
Located in eastern China, 85 miles (135 kilometers) to the northwest of Shanghai, this 3,800m2 state-of-the-art facility now consists of 30 benches with an expanded focus on planetary drives and more recently fluid power products.
Drawing on an in-depth understanding of market segments and Dana's 2017 acquisition of Brevini™, capabilities have accelerated to encompass support for light vehicle activities, as well as a design engineering team who work as part of Dana's global network.
Electrification. Delivered.
Throughout the facility, there is much buzz around systems integration.
A good example of this is the Wuxi axle team's work on an electrified wheel hub comprising a wheel end from Wuxi, a planetary drive hub from Brevini, and a high-speed reduction unit from Dana Arco Technology Center, Italy, married to an electric motor and control unit from Dana TM4™.
"We've had a really exciting journey growing the facility and working with clients around the world to reimagine what's possible," said Dewi Jones engineering director leading the Dana Wuxi Technology Center.
"Being connected on a global scale has its language and time zone challenges. But the benefits in terms of tooling and material costs to clients are significant. Our location in China also means that we play a key role linking our technology center offering around the world and ensuring that we are 'always on' collaborating globally to meet customers' needs."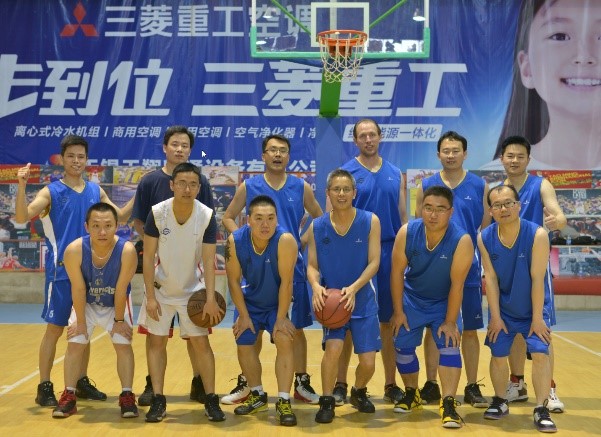 Colleagues are encouraged to practice sport at work, playing an important role in improving productivity and team bonding.
Work Hard, Play Hard
Colleagues at the Dana Wuxi Technology Center also know how to have fun. Table tennis matches often break out at lunchtime and colleagues compete with each other and customers at basketball, football, and badminton.
Once a year, the team takes a relaxing trip together and the company parties in the days running up to the Chinese Lunar Year festival are something to behold.