Innovation and Technology
Setting a Better World in Motion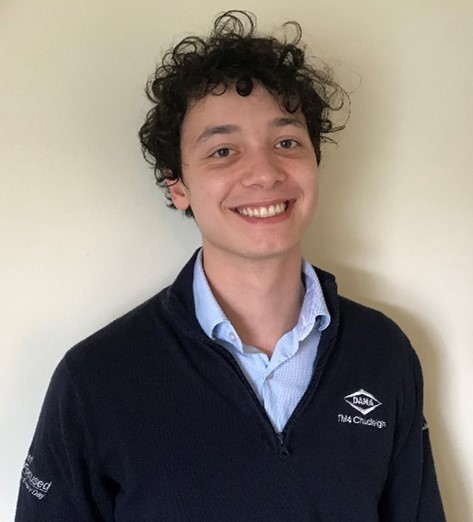 Charles Wright, Graduate Mechanical Design Engineer, Dana Chudleigh Technology Center, United Kingdom
As he sets out on his Dana career, we took some time out with Charles Wright, Graduate Mechanical Design Engineer, Dana Chudleigh Technology Center, United Kingdom, to talk about his passion for engineering and critical career-building moments.
In 2020, I graduated from Bournemouth University, United Kingdom, with First-Class Honours BSc in Design Engineering.
I've always been passionate about creating tangible solutions to real-world problems, with combating climate change sitting at the top of that list.
For my university dissertation, I built a small-scale Darrieus wind turbine — a type of vertical axis wind turbine — which powered 10% of a house's energy requirement at average wind speed. I had the honor of being awarded the Institution of Mechanical Engineers Best Engineering Project Prize 2020 for this work.
During my course at Bournemouth, a work placement internship took me to Ashwoods Electric Motors in the United Kingdom in 2019, which gave me my first experience of building and testing motors as well as carrying out detailed design on newer projects. The work had so much diversity and the quick time scales kept my daily technical challenges fresh and exciting.
The Blue and White of Dana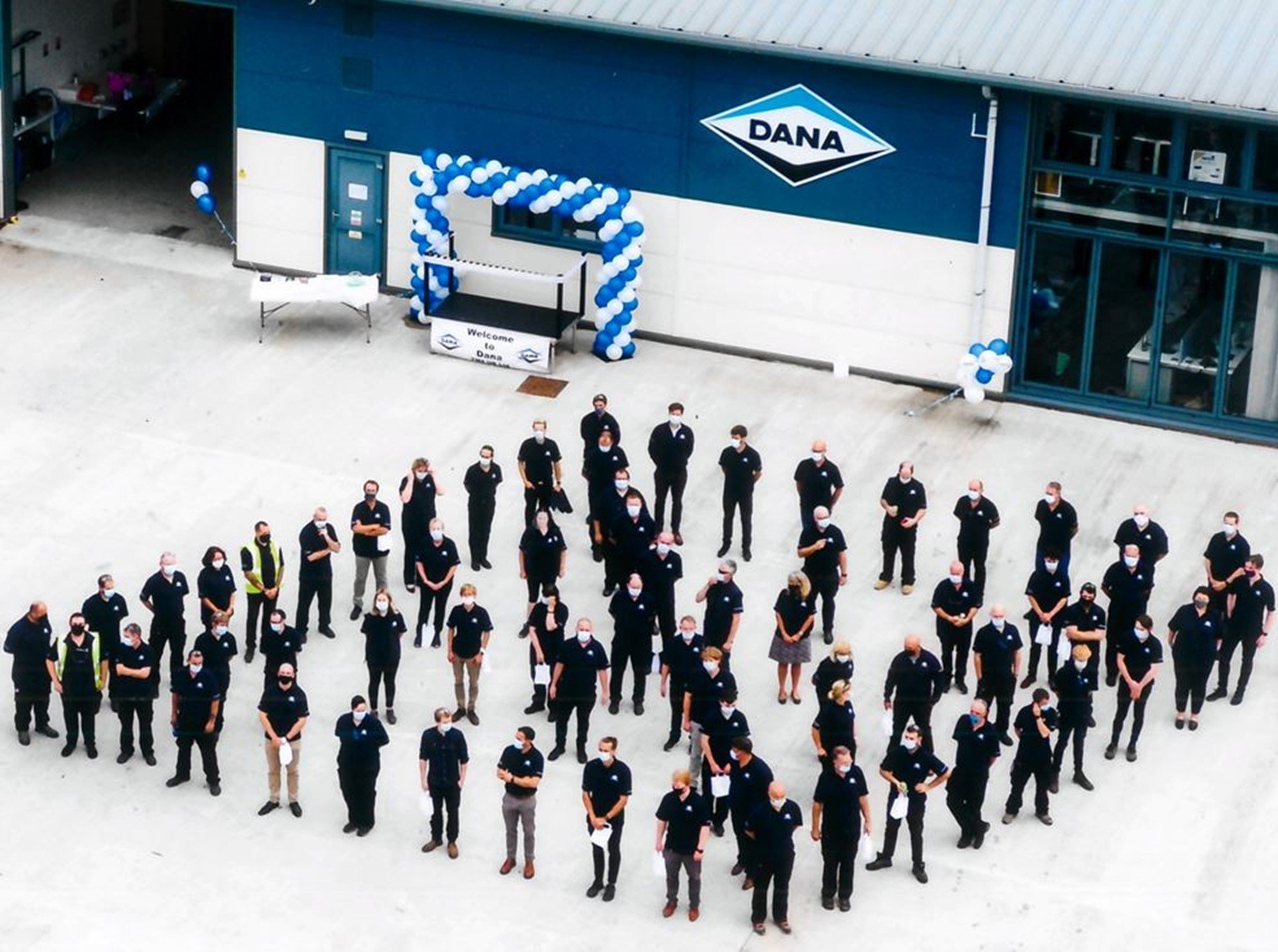 In February 2020, I learnt that Dana has purchased Ashwoods which, in conjunction with recent acquisitions, positioned them as the only supplier capable of producing all core components of a complete, fully integrated e-Drive system.
So, my intended return to Ashwoods after graduating instead became a fresh start at Dana improving the performance and efficiency of vehicles and machines around the globe.
As soon as I stepped into the new blue and white Dana-branded office, it was clear that the acquisition had retained the best of Ashwoods driving a culture of innovation and embracing the high-volume excellence of Dana. Right away, I saw Dana's quality-focused, zero-defects mindset ensuring that all work done is to a very high calibre. This ethos is really shaping my engineering career.
Life at Dana

During my first few months, I moved into the New Product Development team which gave me the opportunity to work on innovative technologies and helped to broaden my engineering knowledge.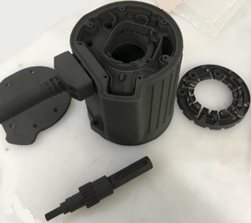 One of the projects underway involves rapid prototyping a motor to validate the newly designed case and lid. This is really hands-on and I enjoy the practical side of it all.
Dana offers a range of easily accessible training activities via SkillPort — a resource for employees to improve their technical and leadership skills in alignment with Dana's core competencies.
This training came in useful while undertaking a project with colleagues at the Dana Sanand Technology Center in India. I had to revamp an existing 120-volt electric motor for mass production and used my Dana training to get accurate information on adding draft angles to parts for injection moulding.
Global Technology Center Network
Throughout, I was in daily communication with the Dana India team to ensure that the designs submitted were understood and feasible. I've been impressed at how many of the core anchoring principles of how we work have remained the same — despite the obstacles posed by the pandemic.
These revolve around staying connected within our engineering and manufacturing teams through consistent and clear communication and driving Dana forward in these challenging times.
I've seen how a global network powered by extensive testing and insight from many years of industry expertise can be so impactful. It's helped shape my work with Matt Malanga's team in Maumee, Ohio, United States, partnering on addressing correct torque values for fastenings on off-highway electric motors. We were able to gather extensive insight from Dana experts to help validate the values used across many motors.
Some of the most creative solutions and innovations are often born from change, which is foundational for the success of our engineering business. The high connectivity across Dana's global technology centre network in nine countries makes acquiring information for projects incredibly simple.
I feel that this is a fantastic advantage for graduates like myself as I can reach out to an expert in any sector of the engineering discipline with a click of a button. I look forward to my future career at Dana and hope to do my bit setting a better world in motion.
To explore opportunities at our locations in 34 countries across six continents, visit Dana's Career page.