Innovation and Technology
Repair, Reuse, and High Performance at the Dana Slidell Repair and Service Center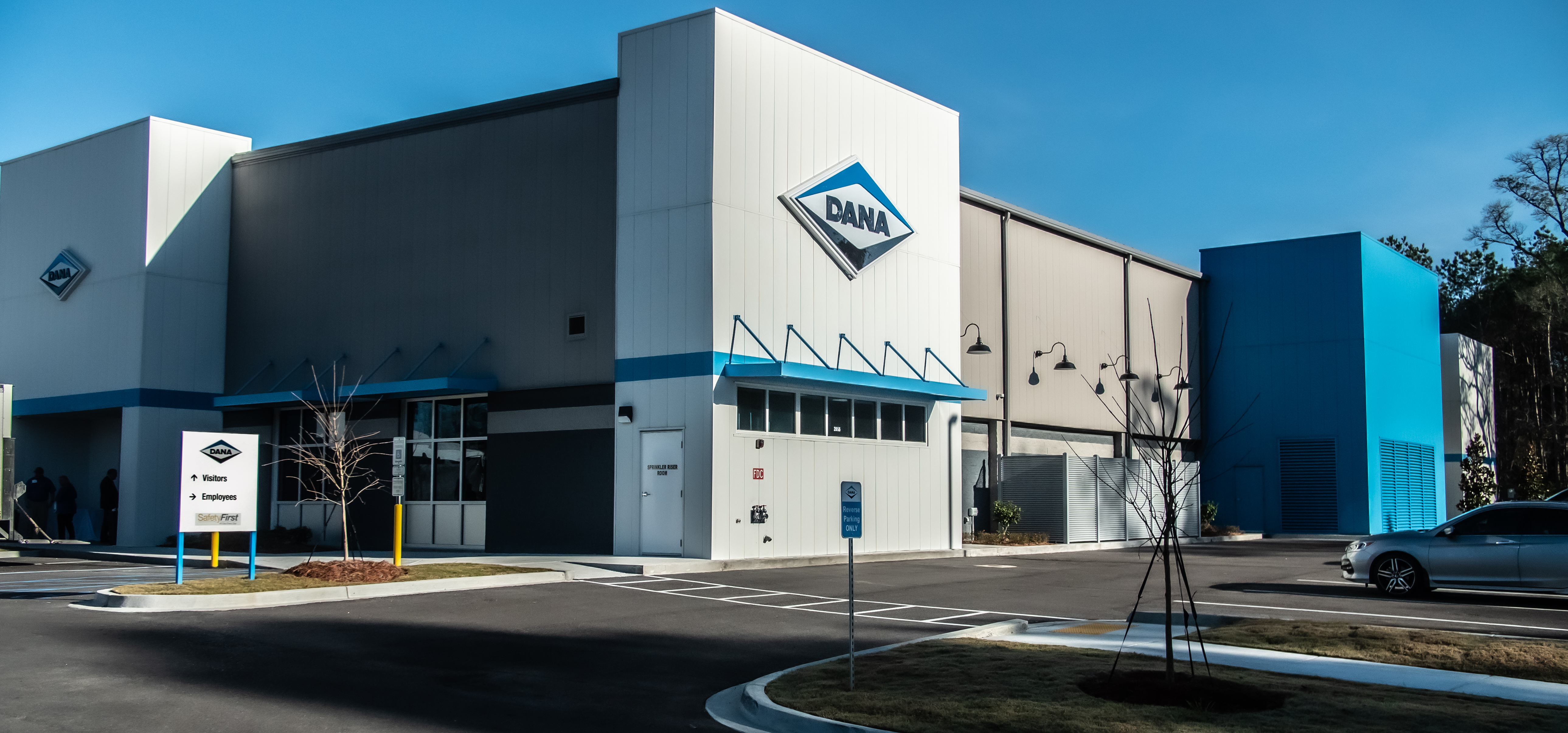 Dana Slidell Repair and Service Center, Louisiana, United States
In February 2020, we opened the doors to a 32,000 square-foot (3,000 square-meter) expanded facility in Slidell, Louisiana, United States, for the repair, service, and assembly of industrial gearboxes — including the ability to custom-make gears up to 6.5 feet (2 meters).
With decades of experience in the gearing industry, Dana Slidell Repair and Service Center professionals create highly engineered solutions for industrial gearbox customers — powering machine applications, including conveyors, pulpers, ball mills, extruders, paper-machine rolls, and mixers across pulp and paper, steel and aluminum, stone and cement, mining, oil and gas, as well as agricultural processing industries.
"We're pretty a much a one-stop-shop. Our expanded capabilities mean customized open-gearing solutions for multiple applications, as well as drop-in replacement gearing and full assemblies for obsolete units," said Dave Hunt, operations manager at the Dana Slidell Repair and Service Center. "But driving sustainability through repair and reuse is a big part of the story as well. We pride ourselves in making a positive impact on the planet and getting customers' equipment to run at optimal performance and, in many cases, at greater efficiency that when originally designed."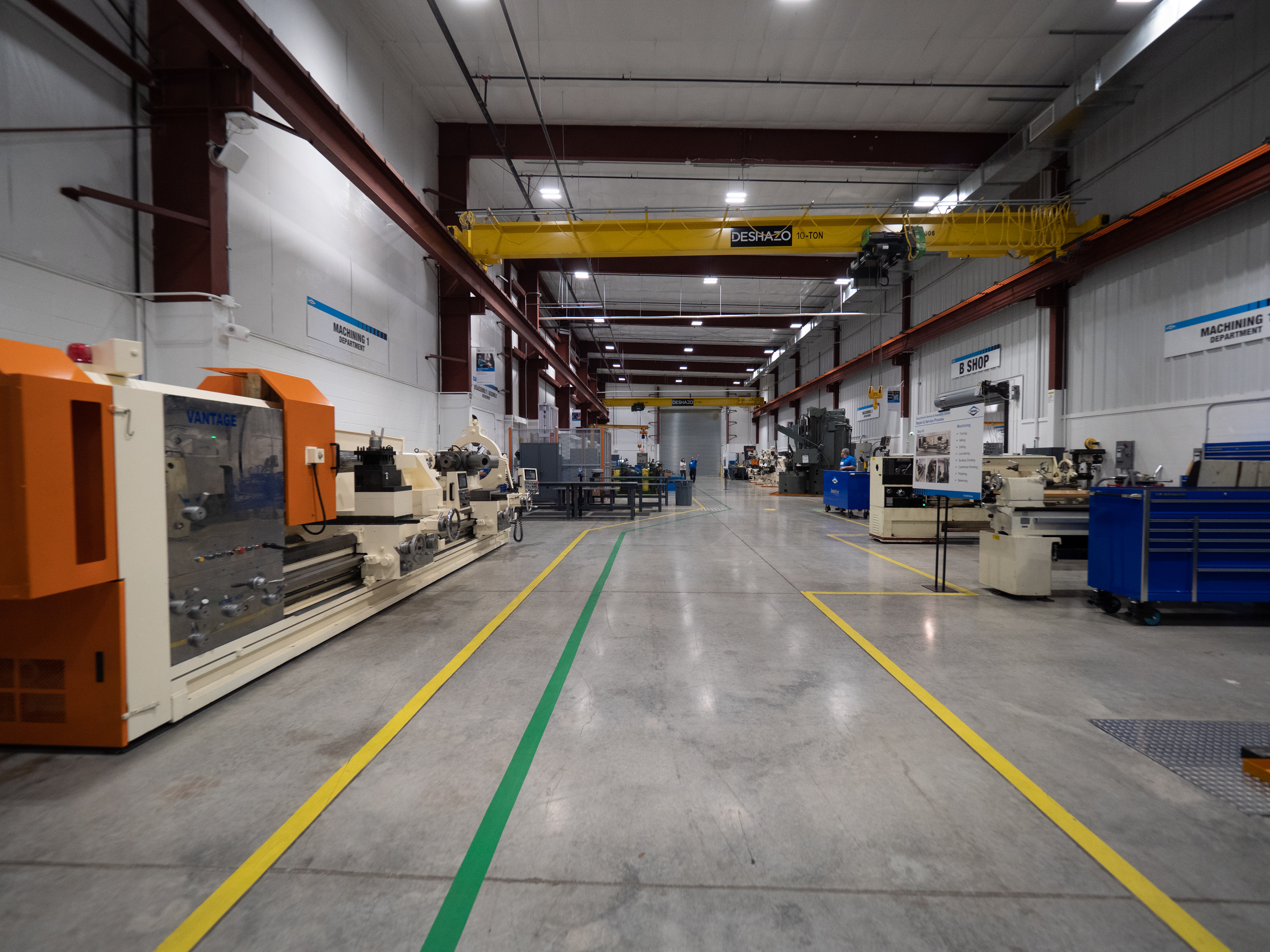 Additional square footage and a state-of the art facility enable cutting and grinding of Dana-proprietary gearing in-house allowing our professionals to do everything under one roof — from upgrading customer gearboxes to increasing quality and capacity. The end result is quicker turnaround and a cost-effective repair for customers backed by Dana's commitment to performance excellence.
Customer Centricity
Dana's operations in Slidell also include a Field Service division, fully equipped to travel to customers' sites offering everything from troubleshooting inspections to turn-key gearbox repair services. A recent call sent our technicians to a disabled barge where a broken gearbox had left the ship stranded without the ability to maneuver.
Working diligently, the team removed the large 10-ton (9-tonne) gearbox and arranged for expedited shipment to our Slidell facility. There, Dana professionals worked in 24/7 shifts to complete the repair in a matter of days, manufacturing many components in-house to accommodate the quick turnaround.
The unit was then shipped back to the harbor and installed by the same technicians much more quickly than anticipated, saving the customer significant cost and lost production time. Just one of many examples of customer centricity and dedication at the Dana Slidell Repair and Service Center. For more information, please visit our Service and Assembly Center North America site.
Global Network
Around the world, Dana's service and assembly centers provide critical support for our global customers throughout the lifecycle of their machinery, whether they are building something completely new for a one-off application or maintaining current equipment to ensure maximum performance and uptime.
Within its global network, we have an extensive inventory of service components, including bearings, seals, shafts, and gearing for our original-equipment brands — Brevini™ and PIV™. We also provide repair services for a broad range of industrial gearbox brands ranging from small applications to large, 40,000-pound (18,000-kg) industrial gearboxes. For more information on our global Off-Highway Industrial expertise, please visit Dana's Industrial site.