Innovation and Technology
On a Mission to Be Agile
Dana's journey into electrification has been more than 50 years in the making. Along the way, Agile development became a big part of our story.
A Bit of History
About 30 years ago, software development faced a crisis. The world was waking up to the potential of the personal computer. But "application delivery lag," or the time between a validated business need and an actual application in production, was estimated to be about three years — and even back then, businesses moved a lot faster than that.
An aerospace engineer in the 1990s became increasingly frustrated with these long lead times. Jon Kern did not like that decisions made early in a project were so challenging to alter later. He was one of 17 software thought leaders who started talking about ways to develop software more simply.
They looked at ways to eradicate the cumbersome processes of the Waterfall methodology and other popular software engineering techniques of the time. They wanted ways to quickly build working software and get it into the hands of end users.
This fast delivery approach provided a couple of important benefits. First, it enabled customers to get some of the business benefits of the new software faster. Second, it enabled the software team to get rapid feedback on the software's scope and direction.
Fast Forward
Other industries were also undergoing transformation. It previously took the automotive industry six years or more to design a new car. During the 1990s, that time was cut in half.
Rapid feedback and willingness to change turned out to be the key features of the agile movement. Now agile methodologies — involving new values, principles, practices, and benefits — are a radical alternative to command-and-control-style management and are spreading across a broad range of industries.
Electrification. Delivered.™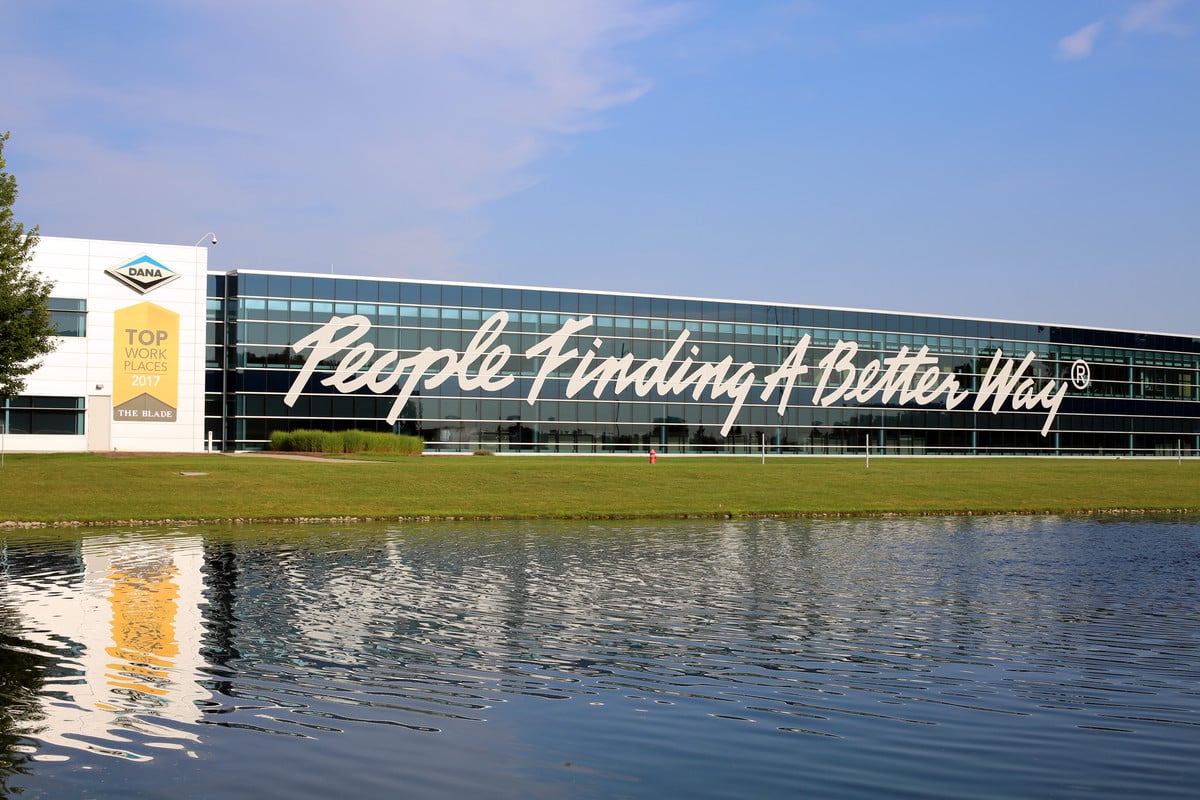 Agile is chosen by companies for a variety of reasons including speed, change tolerance, productivity, quality and predictability.
The term still refers to a handful of approaches — Scrum, SAFe, Kanban, Extreme Programming, Test Driven Development — there is no single Agile to implement. Each may have a different focus.
They each play a significant role across Dana's innovation network, which is globally dispersed across nine countries and collectively houses more than 2,200 of the world's leading engineers, technicians, and scientists dedicated to breakthrough innovations that empower mobility and industrial customers.
Around the World
As the only supplier capable of delivering all elements of a complete, fully integrated electrified system across all mobility markets, our global innovation network of technology centers has warmly embraced Agile methodology.
We employ it to create alignment between business planning and IT execution, deliver value faster, foster innovation, de-risk solution delivery, and reinforce compliance.
At the Dana Laval Technology Center, Canada, Agile helps to design software releases for vehicle control units, addressing power management, charging, and fault management functionalities. Use of Agile affords better insight and reporting into progress throughout the project lifecycle as our engineers break the effort into smaller iterations, offering more frequent customer sign-off opportunities.
Deploying these smaller iterations also means that customers can test in a much more dynamic environment. For example, our engineers identify and resolve issues within extremely short cycles, avoiding long development processes and speeding up launch timings for original equipment manufacturers.
At Dana's World Headquarters in Maumee, Ohio, United States, Agile is being used to organize software releases for commercial vehicle transmission control units. By compartmentalizing every aspect of project management from requirements, to design, to construction, and validation, customer delivery milestones are assured.
Across Dana's global technology center network, Agile is applied to bring teams together on a daily basis due to the cadence of sprint standup meetings. Determinations are made faster and are visible to the entire group at the same time thanks to the precise nature of planning and decision making, removing roadblocks and promoting collaborative innovation.
Join a Global Technology Leader
At Dana, our production, engineering, and problem-solving teams achieve world-class product quality on a global basis.
We believe the talent of our people powers a customer-centric organization that is continuously improving the performance and the efficiency of vehicles and machines around the globe.
This year will bring further introductions of new mobility and connected car services aided by software sector developments. As the pace of electrification intensifies, Dana is looking for the next generation of agile and innovative engineers.
To begin your career with a global technology leader delivering elegant, high-value solutions and new product optimization across all end markets, visit our Careers page. We look forward to hearing from you.