Innovation and Technology
Dana Belgium: A Passion to Create, to Find a Better Way
Belgium is perhaps best known for world-famous chocolate, waffles, beer, legendary cyclist Eddy Merckx, and being home to the European Commission and European Parliament.
But near Brugge — in the country's northern Flemish region — lies a center of technical excellence powering some of the biggest and most iconic vehicles and machines in the world.
Here, more than 600 talented Dana professionals operate across 32,000 square meters of floorspace delivering transmission engineering expertise at scale.
"What makes this place very special is that everything happens under one roof," said Roswitha Baeuml, managing director at Dana Brugge. "From the very first lines that we draw at concept and design; to development and testing; to manufacturing engineering; to production, assembly, and end-of-line testing; to shipping and sales and customer service. It's the ultimate one-stop-shop."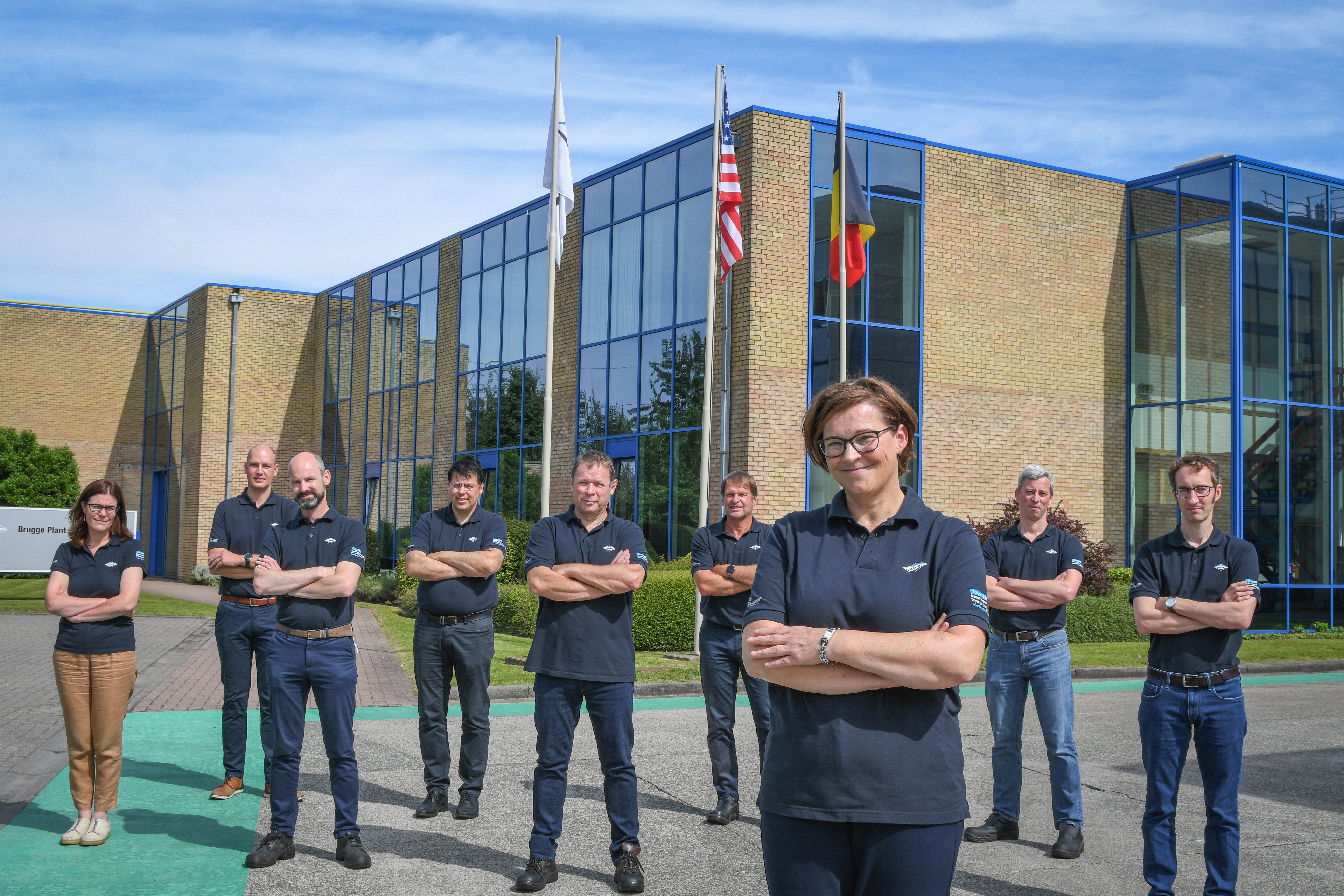 Dana Brugge Managing Director Roswitha Baeuml (foreground) with her team.
Our Brugge team supports customers with transmission solutions for construction, material handling, and mining equipment — as well as system integration and software solutions for conventional and electrified drivelines across Dana's global markets. Essentially, this means the best of both worlds, operating across two fronts from Belgium:
As a production facility spanning the entire product lifecycle, from purchasing, to product service, to launching transmission systems in the global market.
As the Dana Brugge Technology Center, which serves the global Dana portfolio of mechatronics and electrification solutions and is also responsible for heavy-duty transmission engineering.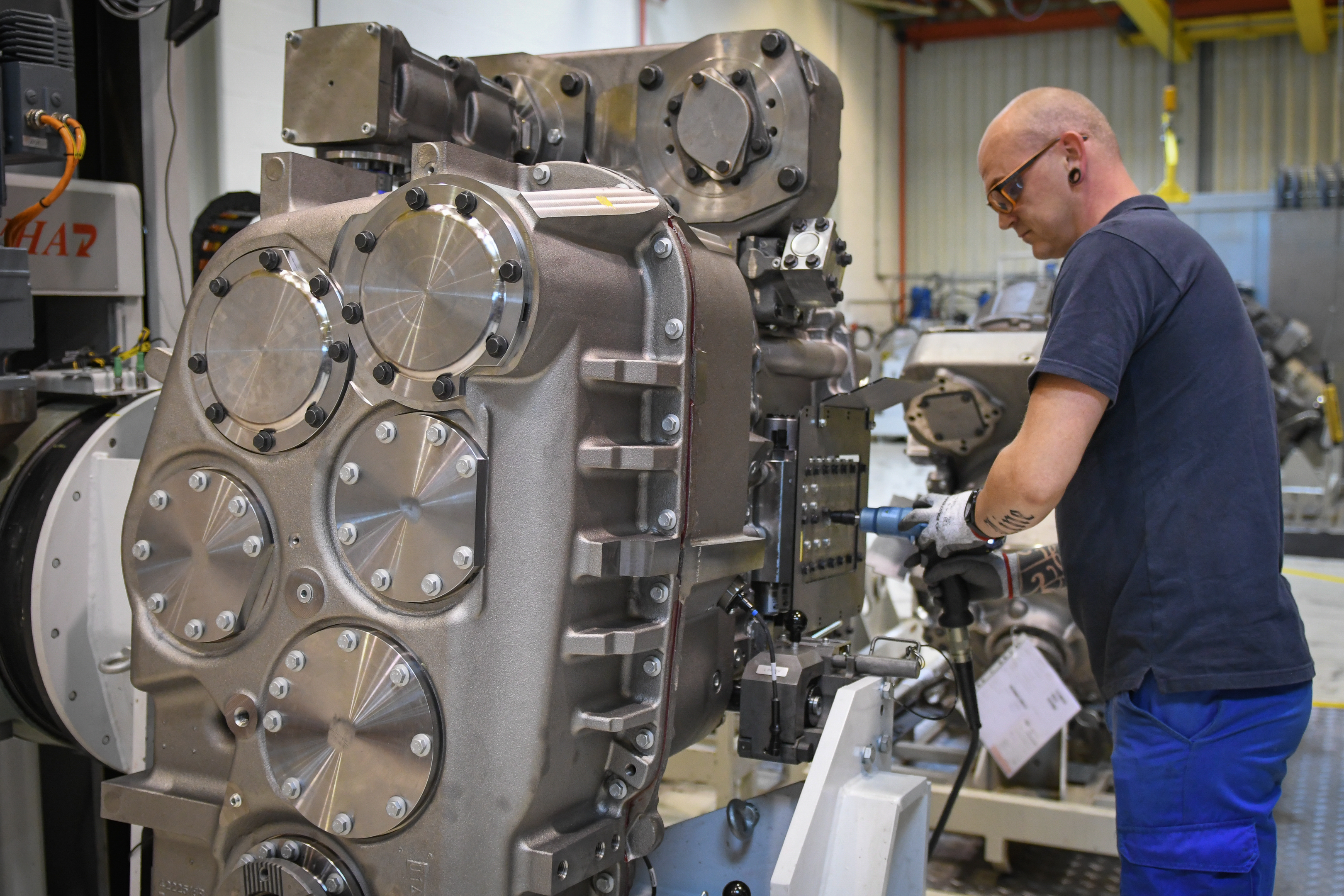 Moving Our World
Dana has a guiding vision toward a zero-emissions future.
It's at the heart of everything we do and why we've been supporting on our customers' e-Propulsion journey for decades. This means pioneering efficient electric-vehicle systems, shaping market trends, and fast-tracking new electrodynamic products.
Our work in Brugge on the Spicer Electrified™ eSP502 e-Powershift transmission is a great example of how the team powers innovation to move our world. The eSP502 maximizes efficiency and flexibility across a multitude of construction, mining, and material-handling applications.
In developing the transmission over the last two years, we collaborated to anticipate every step of the innovation journey through advanced engineering, product development and support, and business expansion.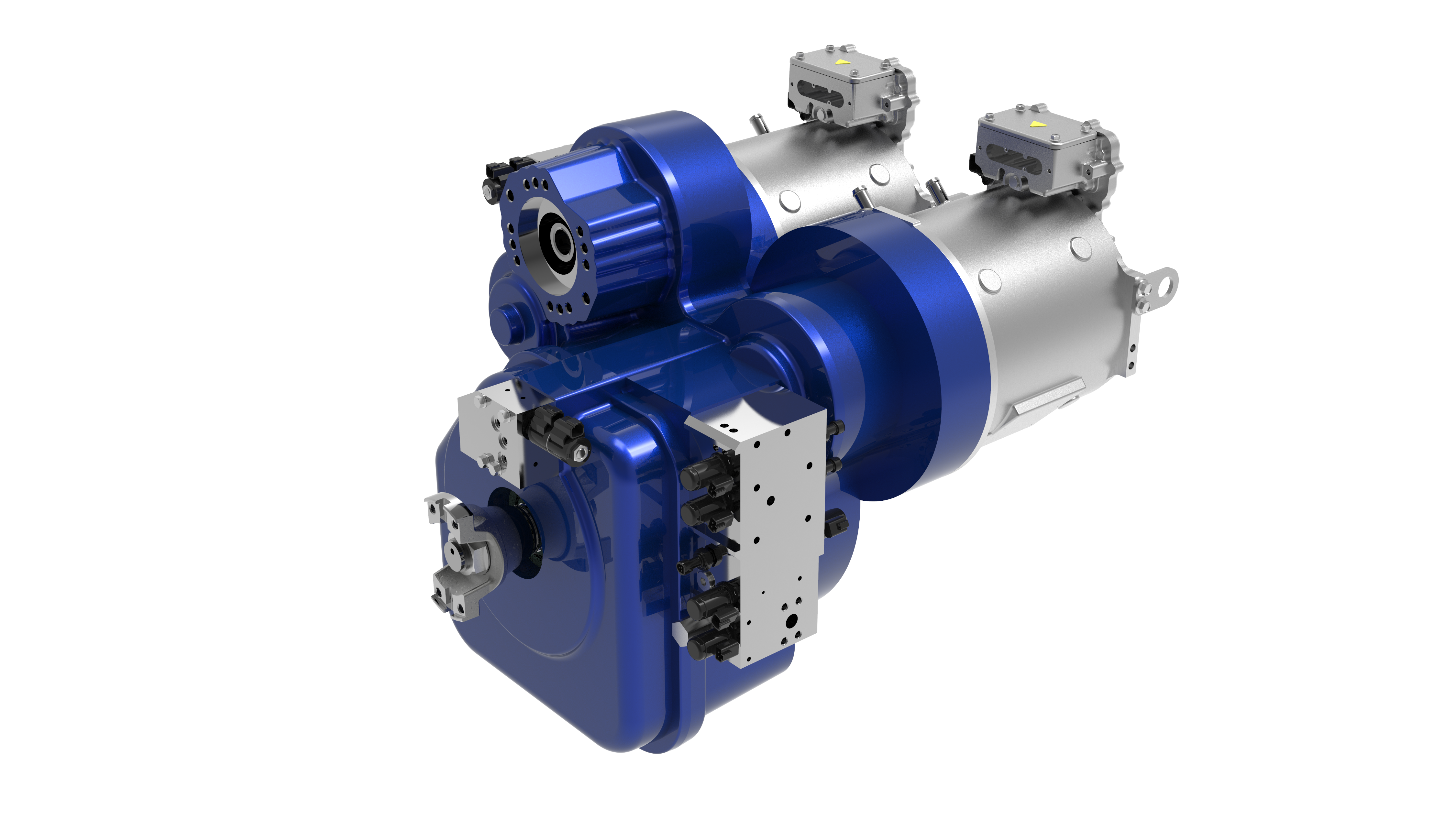 Spicer Electrified™ eSP502 e-Powershift transmission
The team also received the Drivetrain Component of the Year 2020 award for the Spicer® TE50 powershift transmission which was designed and produced in Brugge.
The TE50, developed for large load haul dumpers, trucks used in underground mining, as well as wheel loaders, was co-engineered with customers to advance superior performance and efficiencies as well as smoother shifting, more precise vehicle handling, and optimized braking.
Top Employer
As we power these vehicles and machines that move our world, we treat people with respect. We rise by lifting others. The core values that guide us every day and inspire us to make our world better are Value Others, Inspire Innovation, Grow Responsibly, and Win Together.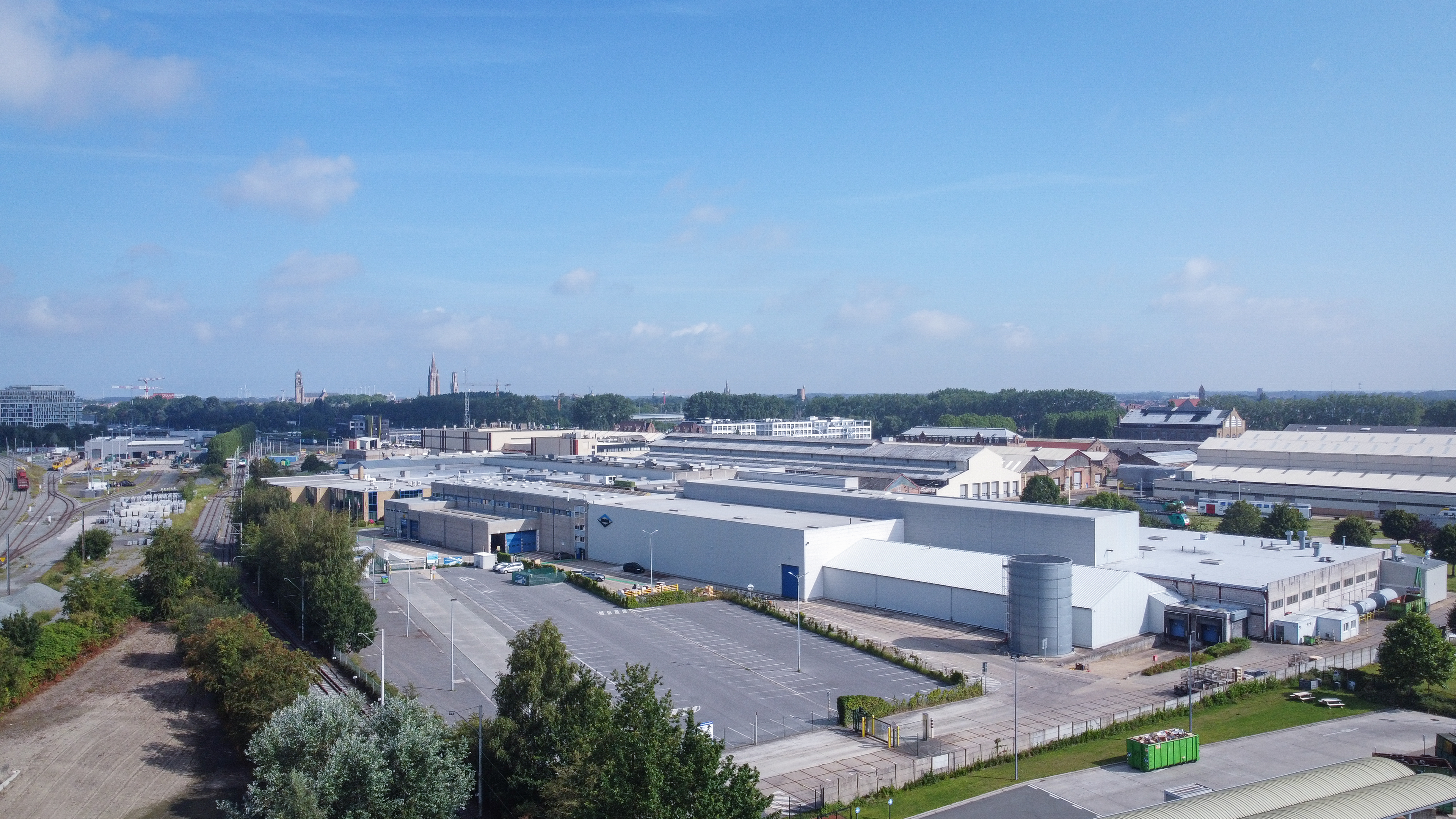 We're proud to say that our operations in Belgium and nine other countries globally were identified as a "Top Employer 2022" by the Top Employers Institute. We create empowering environments for our employees through our "One Dana" teamwork and people-first practices.
Visit our Careers page to see your future with a global technology leader in the mobility industry.