Innovation and Technology
Why Dana is Forging Long-term Academic Partnerships
While universities and industry have different missions and cultures, they are increasingly finding common ground in mutually beneficial collaborations, providing a talent pipeline for industry and creating career opportunities for students that can include internships, fellowship, and full-time roles.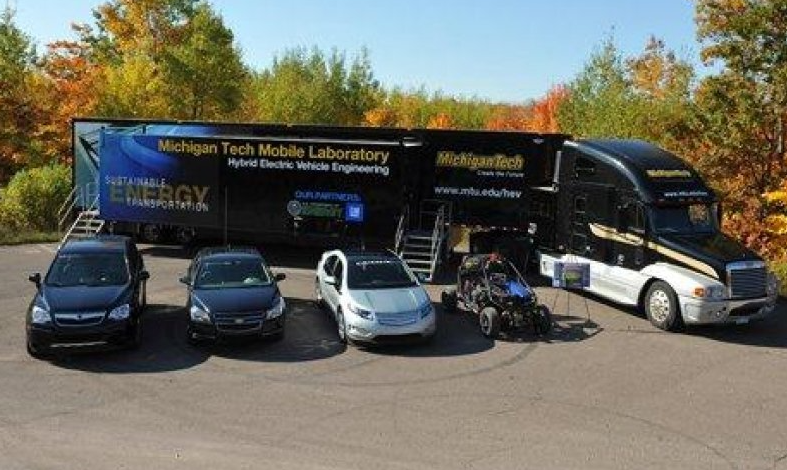 The Michigan Tech Mobile Lab is a fully outfitted laboratory delivering HEV education, outreach, and research across the United States.
The advantages of having an R&D presence near major research universities are well known. Silicon Valley, with its proximity to Stanford and University of California, Berkeley, United States, has long been the model for innovation ecosystems.
At Dana, we also recognize the importance of strong relationships with our academic partners. These long-term collaborative associations positively impact our business on many different fronts.
Our global network of universities throughout the Americas, Europe, and Asia provides a path for research and development, professional development education, and career opportunities transforming the future of mobility.
For example, Dana has collaborated with Michigan Technological University, United States, to bring their Mobile Lab to Dana's World Headquarters in Maumee, Ohio, United States, for professional development classes related to electric vehicles.
The Mobile Lab is an expandable, double-wide trailer, which been converted into a classroom, equipped with a powertrain test cell, configurable hybrid electric vehicle, three other state-of-the-art hybrid vehicles, a portable chassis dynamometer, and a smart interactive microgrid. The classes, taught by university professors, offer both lecture and hands-on experimentation experiences.
Universities also see benefits ranging from research sponsorship, to co-operative opportunities for their students, and mentorship for primary and secondary education programs.
Global Reach
Dana supports engineering learning around the globe. In China, we partner with Shanghai JiaoTong University to support both their internship program as well as capstone projects. In 2020, Dana earned the Best Sponsor Award from the prestigious university.
Through partnerships with numerous academic institutions, such as the University of Modena and Reggio Emilia, Italy, and the Technical University of Munich, Germany, Dana is able to stay at the forefront of innovative research.
University of Toledo Partnership
Located in the backyard of our World Headquarters and Maumee Technology Center, the University of Toledo is one of our longest standing relationships.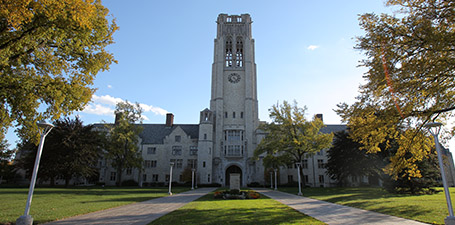 Four gargoyles reside atop the 156-step iconic Bell Tower overlooking the University of Toledo.
Over the past 75 years, Dana has partnered with UToledo's College of Engineering on several fronts. Most recently, we have taken advantage of their relationship with the United States' National Laboratories to collaborate on cutting-edge research.
We have also worked with UToledo to develop a Graduate Certificate in Vehicle Mechatronics program that aims at educating our veteran engineering team with the latest technological advances in electrified propulsion systems.
Dana is a firm believer in co-operative learning and provides nearly 100 of UToledo's engineering students with co-op job opportunities annually.
For more information on Dana's Academia Partnerships, please contact Dana's Engineering Learning Organization, via universityrelations@dana.com.