Living an extraordinary life means making a positive impact where it matters most.
As we power the vehicles and machines that move our world, we treat people with respect. We rise by lifting others.
Our core values include putting integrity, safety, quality, inclusion, and diversity at the heart of everything we do. Our 40,000 people in 31 countries advance a better tomorrow. We are Dana. We are People Finding A Better Way.

America's Most Responsible Companies.

We have been named among America's Most Responsible Companies by Newsweek for three consecutive years. It reflects our culture of doing business to the highest ethical standards.
This acknowledgement recognizes, among other things, our commitments to sustainability and social responsibility, our communities, employee health and wellness, and inclusion and diversity. It also spotlights the work we do around the design, sourcing, and manufacturing of clean-energy products.

Employer of Choice.

We create empowering environments for our employees through our "One Dana" teamwork and people-first practices. This has led to independent recognition from the Top Employers Institute and the Great Places To Work Institute across Dana operations in Belgium, China, Hungary, India, Italy, Lithuania, Mexico, the Netherlands, Switzerland, the United Kingdom, and the United States.

Drucker Institute.
Our 91-position increase on the Drucker Institute's List of America's Best Managed Companies 2021 recognizes excellence in the customer satisfaction, sustainability, and social responsibility categories — and we thank our customers who put their faith in Dana every day.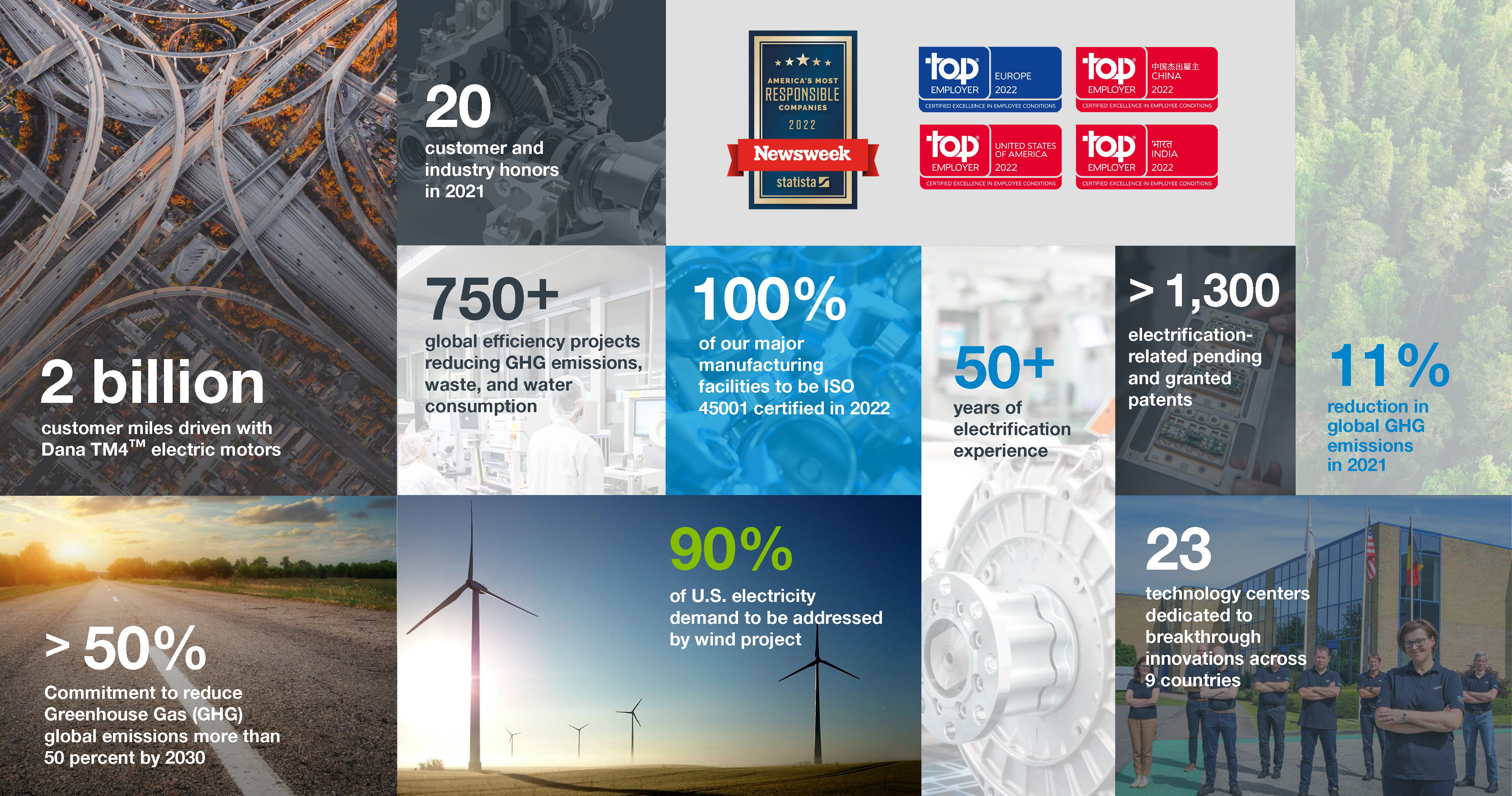 Click image to expand