Dana's Biodiversity Drive in India
Conservation researchers often highlight that species are to ecosystems what rivets are to a plane's wing. Losing one might not be a disaster, but each loss adds to the likelihood of a serious problem.
To this end, Dana's team in India is actively involved in conserving the biodiversity of both rural and urban areas to promote clean air, water, and healthy soil. One of the major activities under this umbrella is the rejuvenation of ponds to promote and conserve ecosystems.
Around the world, the biodiversity and ecology of ponds is threatened by urbanization. As cities expand, pond habitats are disappearing at an alarming rate. Pond communities are structured by local (water quality, physical) and regional (land-use, connectivity) considerations.
Dana's team in India undertook the significant task of deepening five ponds located in the vicinity of villages near Greater Noida (UP), Kolhapur (Maharashtra), and Sanand (Gujarat), with a combined water recharge capacity of over 182,250 m3/year. This is equivalent to providing an annual water supply to over 900 families.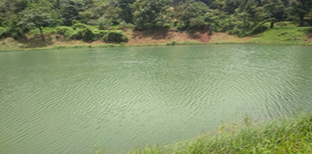 Devarbadi Village, Kolhapur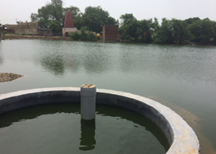 Tusyana Village, Greater Noida
"Water is nature's driving force, and at Dana we want to encourage conservation of this precious resource while educating broader society. Pond rejuvenation is a key pillar in this program, and we hope that this effort will bringing prosperity back to villagers and local ecosystems," said Sunil Sehgal, head of HR, Dana India.
Deepening these ponds has resulted in multiple benefits.
Enhancing the fertility of the agricultural land in the region and supporting biodiversity.
Increasing the ground water level which raises the water level in the wells and the availability of clean, drinkable water.
Improving irrigation for the five local villages near the project.
Preventing soil erosion.
Read our Sustainability and Social Responsibility Report for more on how Dana is helping to build a better world.